Here are all of the DogGuru articles posted with most current at the top.
If you wish to see articles ONLY from a certain category, please choose that category from the drop down menu above.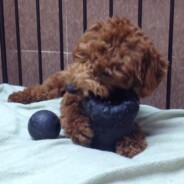 Bringing a new puppy home is such an exciting time! Everyone is giddy, and there are SO many seemingly important decisions to make: What will we name him or her? Where will they sleep? What supplies do I need to buy? In this post, I will help you make everything easier, by providing you a "What to Get" checklist. There are some very important, as Dr. Ian Dunbar calls them, "Developmental Deadlines" you MUST meet in order to have a puppy reach his full potential. Along with these deadlines are some 'tools'...
read more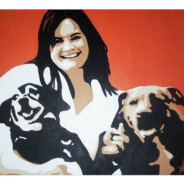 Everything Has Both a Beginning and an End Life transitions can be extremely difficult and painful, understandably so. Why would we want something that is enjoyable, comforting, something we like, to come to an end. I had a dream just the other night about my two 'girls'… Minnie and Delilah… who are my two dogs that passed away over the last few years. It was a beautiful dream where we were all together again, and having a wonderful romp in the park. Once I awoke, I shed some tears… when I remembered that...
read more
What is the difference between Unspoken and Unsaid? This is a question posed in the novel I just finished by Neil Abramson, called "Unsaid". I don't often read fiction.  Perhaps it's because I'm more of an information-gatherer type of person, however this novel really captured me.  Perhaps it's because of the focus on animals, or perhaps it's because of it's scientific side. (I'm a sucker for science-speak — I guess that's my 'nerdy' side.) Regardless, I would...
read more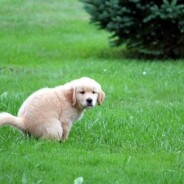 This is a guest post from TrainPetDog.com – House Training a puppy or adult Dog is such an essential issue for its owner that even a single exclusive tip turns out to be extremely helpful. The first step in making your Dog fit for polite company would be to potty train him. Some see this training as a hassle and some as a challenge. For me, it is part of bringing up a pet. Click here to subscribe to a FREE course on housetraining puppies and dogs. There are a few things you need to know before you actually start potty training a puppy...
read more
If you have made the decision to add a pet to your family, first check your local animal shelter. They not only have dogs and cats, but other animals such as rabbits, guinea pigs, hamsters and gerbils. Pets end up in an animal shelter for many reasons. These animals would love to be adopted and brought home to become part of a family.
read more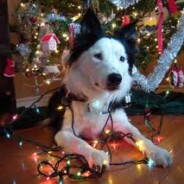 Everyone has heard of the 12 Days of Christmas… well I decided to have some fun with it, and use each 'day' as inspiration for giving you an important safety and sanity tip for this year's holiday season.   I'm certainly not a doom-and-gloom kinda person, however, just like we teach in Pet First Aid… prevention and knowledge is always key to having confidence and in keeping your pet healthy for your long life together. I hope you enjoy how I managed to make each tip correlate (some… very loosely)...
read more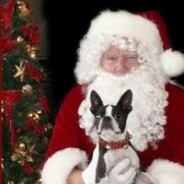 The Holidays and our pets. We love them both. They can also cause us stress. Here are some insights on keeping these special times and relationships enjoyable for everyone.
read more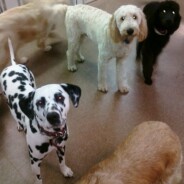 Why is Socialization Important? Although social skills may seem to be just a nicety, the level to which your dog is socialization, directly affects its temperament.  A properly socialized dog is more likely to be even-tempered, less likely to show aggression or be fearful, and will have fewer behavioral issues.  The ultimate goal of socialization is to have a well-behaved, well-mannered dog, who can be a welcomed member of your family. Socialization, in combination with obedience training and neutering, create a well-adjusted,...
read more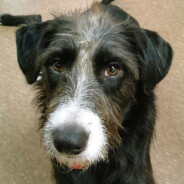 Natural pet care is made up of a number of holistic treatment segments with the basic message being to look at the big picture on the way to achieving both short and long-term health. This approach to natural pet care takes into account such things as…
read more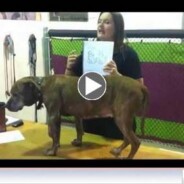 Providing your pet with the very best, includes their health.  As our pets get older, they will often develop what I lovingly call, Lumps and Bumps or Old Dog Bumps.   Since they are so common, this week we have both a lesson and an assignment. Below the video, is a recap, and your assignment. CLICK to PLAY the video below and learn how to recognize, and record, these changes, as they happen to your pet.   Lumps and Bumps: Wellness Mapping for Your Pet Lumps and Bumps: Wellness Mapping for Your Pet...
read more