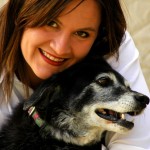 For some, the best option is to have training one-on-one.
Perhaps you are preparing for a new puppy's arrival, or perhaps your dog doesn't behave very well around other dogs. Perhaps you simply want to have a plan catered specifically to your needs with your dog.
Cheryl the DogGuru can come to you.
Individual private consultations can be done in your home, workplace, or even in the park… wherever you are having the troubles you seek help with.
Individual Dog Training Consultations $150 + HST per hour
(Additional costs may apply for Multi-dog households and travel)

For multi-session packages for puppies or adult dogs, click here.
Get the one-on-one attention to make the lasting changes you want.
For availability and to book the DogGuru, use the DogGuru Consultation Online Booking System by clicking here.