Event Planners & Dog Business Owners: Inquire to book for your upcoming event.
Seminars are generally 1 1/2 to 2 hours and can be customized.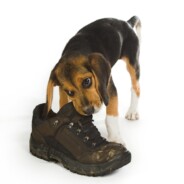 This seminar is one of DogGuru signature topics.
Cheryl the DogGuru is the author of the forthcoming book by the same name.
Have you ever complained to your friends or family, that your dog just won't listen to you?
Are you or your family tired of having your dog run your household?
Does your dog steal food or clothing or other belongings, get into the garbage, or worse?
Has he or she ever growled or snapped at you or anyone else?
Wouldn't it be nice to have guests come into your house without getting barked at or jumped on?
Don't you wish you could walk down the street without having your dog pull and bark incessantly when other people or dogs pass?
If you've answered YES to even ONE of these questions, then this introductory course is for you!
You will realize that there IS hope. This session will give you a new outlook, and some tools to start making changes right away.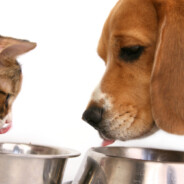 Are you confused by the multitude of Pet Food brands available?
Ever wondered if it really matters which one you choose?
Do you know you're making the right choice, or are you just being influenced by media?
Attend this seminar to get answers to all your questions about feeding your dog or cat. We will explore the dietary needs of dogs and cats, and give you the criteria you need, to choose the right food for your pet and lifestyle. We will summarize popular brands, and invite you to bring labels from your own pet food choices for us to help you analyze. Everyone wants their pets to live a long and healthy life.
Do what you can to provide everything possible to keep your pet at his or her best.
You are sure to go away with a new perspective as well as solid information that you can put to use right away.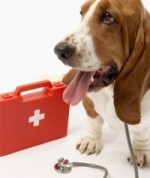 Pet First Aid can be offered as a seminar, which consists of a couple of hours of interactive instruction. It includes some practice bandaging on stuffed animals, and some life-saving tips for the typical pet owner. Although not a certificate course, this fun mini version may be exactly what you are looking for, in promoting your open house, or other pet-related event.
Our full day Certification course can also be offered to venues and dog businesses, especially if you may have several staff members in need of certification or re-certification. If you are interested in hosting a full-day course, please refer to our Co-Production guidelines for how we would arrange this with you. Requests for such courses are dependent on instructor availability, and are best if booked 3 to 4 months in advance.